Bar Caravatti is perfectly placed into the fascinating atmosphere of Mantua Old Town, looking at the amazing Erbe Square.


Our history
Opened in 1865, the historical Coffee Bar is now even a Wine Bar. With the carved wood and the glass shelves it still preserves the spirit of the time.

Vintage flavours and a modern design are meshing up in a perfect location for the city folk and for foreign people as well.

Bar Caravatti is a meeting point for those who fancy a tasty coffee, some typical pastries or the popular Aperitivo Caravatti, served since the 900s and whose recipe is our guarded secret. Our exclusive Aperitivo has become popular and appreciated in town, so much to represent a unique symbol among the best Wine Bars. It surprises with its seductive bittersweet taste and counts among the most influential citizens. We get it from the natural infusion of herbs and spices into the wine, such as gentian, artemisia, hibiscus and quinine, which determine its particular balance and personality.



Bottled version available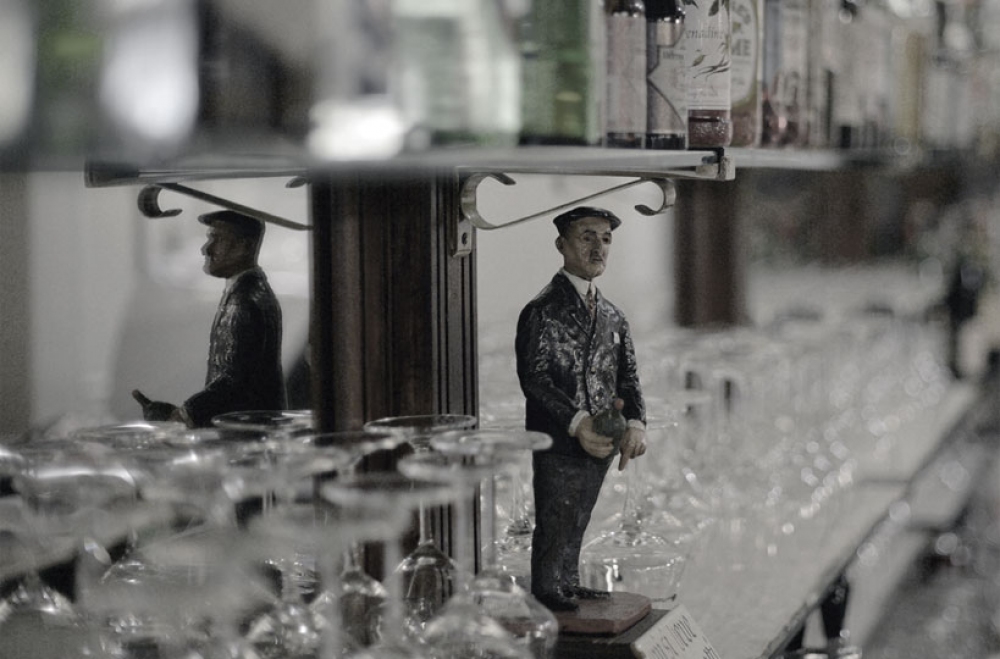 Aperitif & Appetizers
Our best selections offer a variety of natural wines with a low additives level.
Wine tasting events are periodically displayed on our website and Facebook page as well.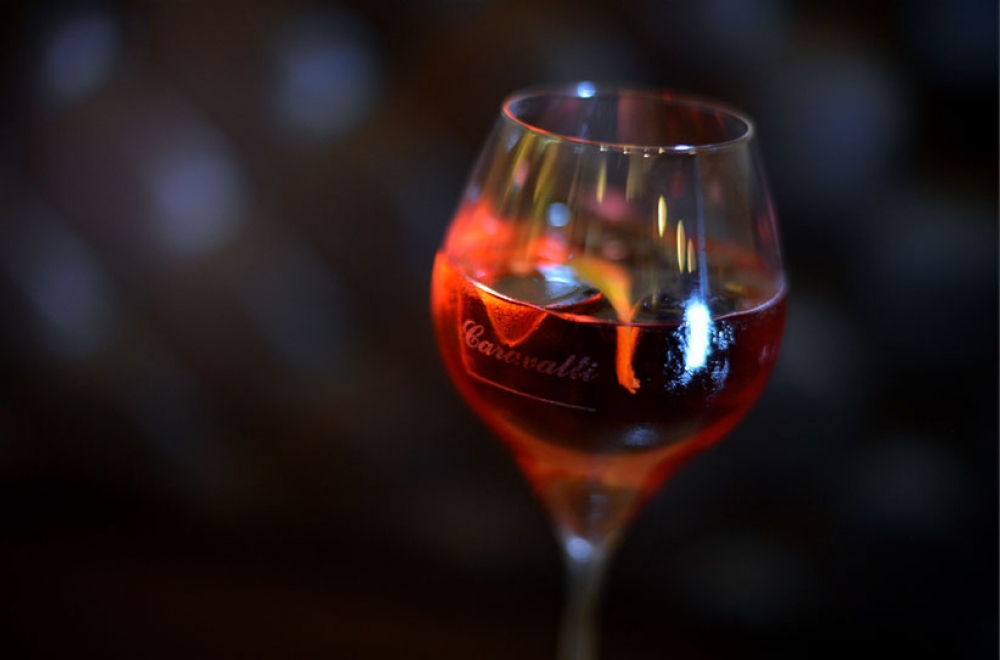 Our passions
Our menu
You can taste several dishes from the local and international cuisine.

Bar Caravatti Bistrò serves the best selected local cheeses and cold cuts.

You can taste the refined Friulan cold cuts from the Prosciuttificio D'Osvaldo di Cormòns, the Fassona Piemontese from Presidio Slow Food della Granda, Cantabrian anchovies, smoked salted cod liver, smoked herrings and oysters.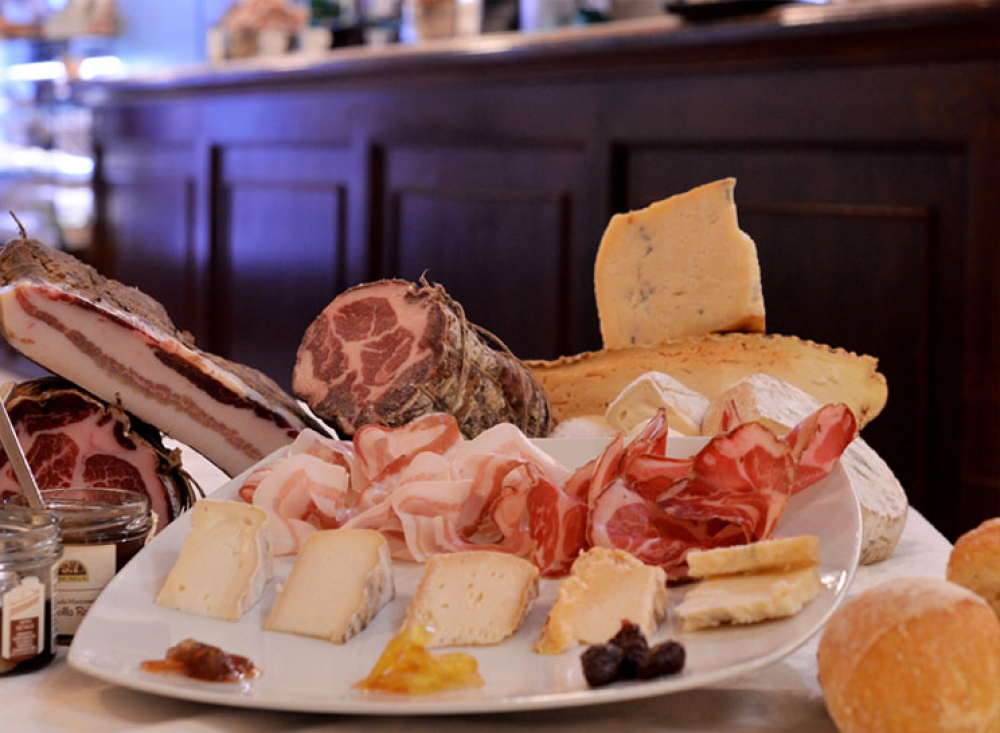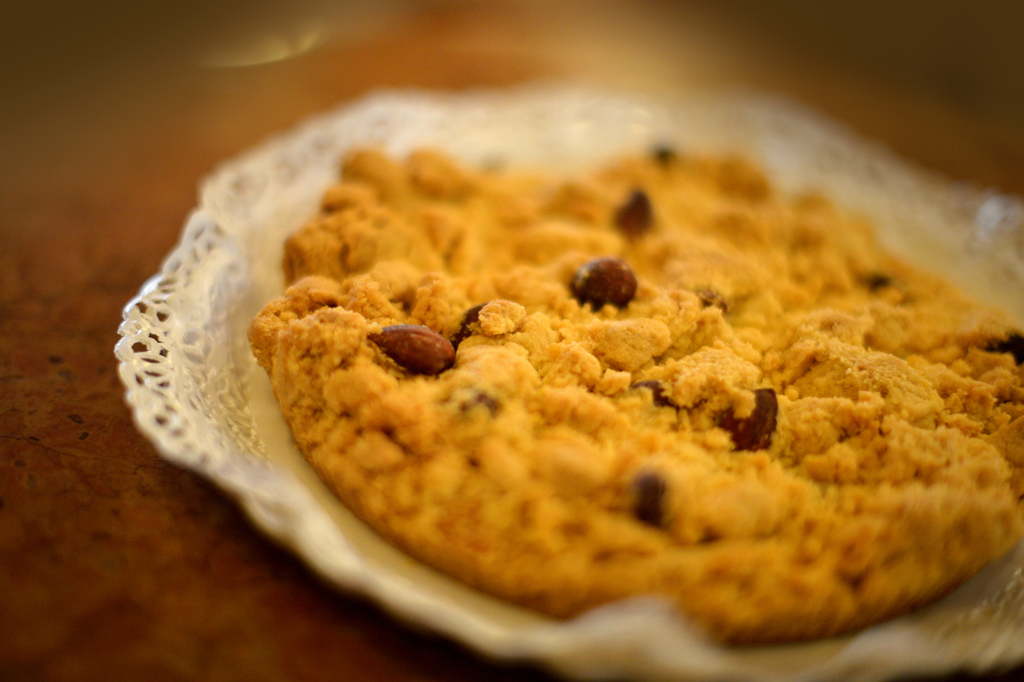 TORTA SBRISOLONA
This traditional cake is definitely at first place among the local specialities. The name comes up from its crunchy texture. Once called 'Torta delle tre tazze' (three-cups cake) due to the same proportion of the main ingredients: sugar, yellow and white flour. The rural roots are proved by the corn flour dough, to which finer elements joined during the Gonzaga times. The elegant choice of flavours and the cooking time tradition make of this cake a unique product.
TORTA DI TAGLIATELLE
This cake is made of thin tagliatelle and had a long tradition in the Renaissance: the blond head of hair of Lucrezia Borgia inspired the cake shape. This shortbread pastry is enriched with a thick layer of chopped almonds and sugar, and dressed up with tagliatelle and caramel, so to obtain the original crumbly effect. Once baked, it is poured with some Amaretto liqueur.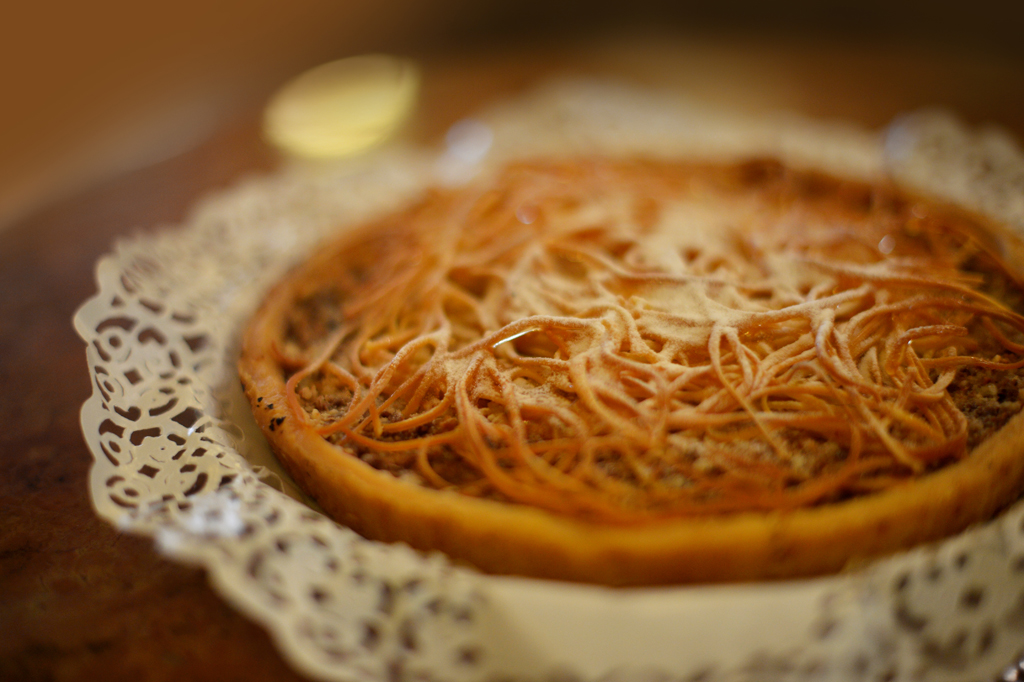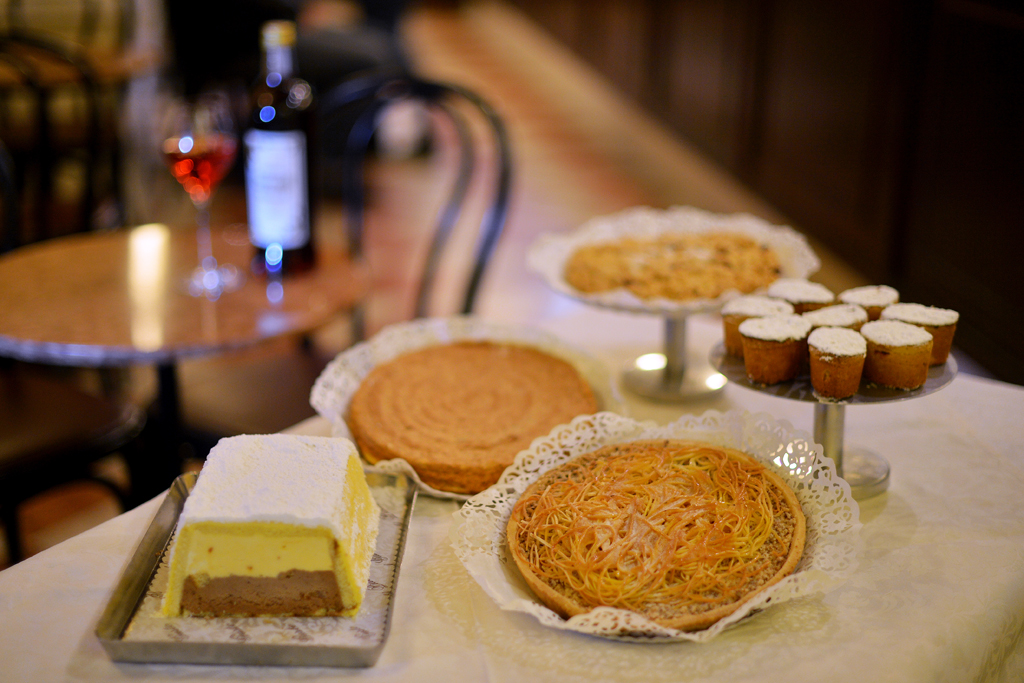 RISINO
Rice is a representative element in the local cuisine - not only for the first dishes, but also used for desserts, just like for our Risino. A tiny basket made of soft pastry filled with a heart of rice pudding, perfectly blended and flavoured with fine almonds slivers and vanilla. With decades of tradition Bar Caravatti makes with its own personal recipe a fashionable local product that cannot be missed.